Massive steep-slope clearcuts on private land have been spreading across the Elk Valley. These private land clearcuts near Fernie and Elkford are on private land owned by Canwel, who own ⅛ of the entire Elk Valley.
A full third of the Elk Valley is private land. Residents have watched as cherished forests in the Sulphur Springs area near Elkford and Ridgemont, Coal Creek, and Morrisey near Fernie have been stripped bare. The Elk Valley's forests are being cut so quickly and ruthlessly that wildlife and communities are going to bear the consequences for many years to come.
Please speak up for much-needed changes to the Private Managed Forest Lands Act today.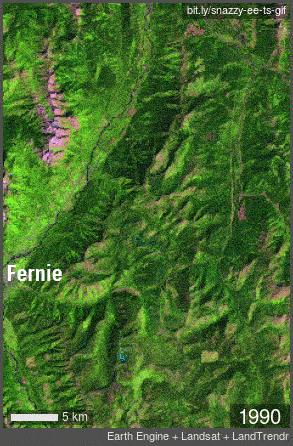 A timelapse of logging in the Elk Valley shows just how fast local forests are being cut.
Landowners get very substantial tax breaks for registering property as a private managed forest. Big, corporate landowners who benefit from these tax breaks, like Canwel, can liquidate forests with little concern for wildlife, water, or local communities.
The lack of regulations for private land logging has shifted the burden to communities, forcing British Columbians to pay the price for lax provincial rules that let big companies claim tax breaks while clearcutting vast areas. Water, wildlife, and community recreation suffer in community after community when private land logging destroys forests. The Union of BC Municipalities has passed 15 resolutions dating back to 1991 asking the province to fix private land logging regulations, yet no real action has been taken.
Tell Forests Minister Katrine Conroy that the Private Managed Forest Lands Act needs to be fixed today to stop private clearcuts and protect our communities.