The lack of regulations for private land logging has shifted the burden to communities, forcing British Columbians to pay the price for lax provincial rules. Impacts to water, wildlife, and community recreation continue in community after community throughout BC without changes to private land regulations. We're asking you to push once more for much-needed changes to the Private Managed Forest Lands (PMFL) Act.
Landowners get very substantial tax breaks for registering property as a private managed forest. Big, corporate landowners who benefit from these tax breaks can liquidate forests with little concern for wildlife, water, or local communities.
Landowners are not even required to consult with affected residents in spite of the very real, on-the-ground impacts from this logging. As a result, communities are being forced to step up to protect the land themselves.
We need intact forests, regardless of who owns the deed. Legislation must be established for sustainable forest harvesting that is in harmony with the needs of our communities, our wildlife, and our future.
Think this is a small issue? Canwel owns an 1/8th of the Elk Valley. Two companies on Vancouver Island, Island Timberlands and Timberwest own 1/5th of the total land area on Vancouver Island. Right now, regulations on these lands pale in comparison to those established for Crown lands.
The Province reviewed the Act two years ago when people like you spoke up demanding change. But unfortunately, the momentum the government had has slowed to a standstill.
It's time to put the pressure back on the provincial government. Tell our forests Minister, Katrine Conroy, that the PMFL Act needs to be tightened up.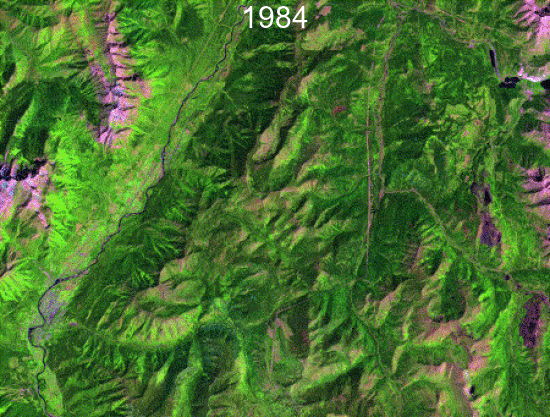 A timelapse of cutblocks in the Elk Valley from 1984-2018 shows the loss of our forests.
Some points to consider to write your message in your own words:
The BC Private Managed Forest Land Act has no requirements for forest harvesting to be sustainable and no limit on cut for landowners; short-term gain is prioritized over long-term sustainability.
Communities should not have to face the impact from weak provincial regulations.
All forests should have the same level of protection, regardless of ownership.
Environmental protections are lacking, with minimal stream and water protections and no requirements to maintain wildlife habitat. Landowners are not required to consider downstream values or to consult with affected residents, communities, and local government. We need stream and water protections, and requirements to maintain biodiversity such as old growth and wildlife habitat.
Private land forest logging plans should be subject to a public consultation process.
---