Our mountain caribou are disappearing right before our eyes. We've logged the old-growth forests they call home, driven roads high into their mountains and fractured the landscape that they used to roam in large herds.
This year, the South Selkirk herd lost three-quarters of its members, leaving just three caribou in the mountains south of Nelson. Just in the last decade, we've lost four more herds. We need emergency habitat protections now to give our caribou a chance at survival.
Mountain caribou need connected landscapes of old-growth forest to survive. Habitat is critical, but we keep logging deep in the mountains. BC has protected some mountain forests, but not nearly enough. Mining, oil and gas and recreation only make the problem worse.
Mountain caribou are endangered in Canada and that means Environment Minister Catherine McKenna has a duty to order critical habitat protected under the Species at Risk Act. Send a message to Minister McKenna demanding she act now to protect habitat for mountain caribou—before we lose them forever.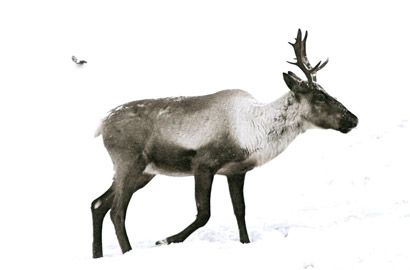 Mountain caribou are a canary in the coal mine of our fragmented landscapes and damaged ecosystems. As they disappear, the caribou are speaking a simple truth: we can't go on like this.
For our mountain caribou to survive and return to the landscapes they once called home, scattered herds must be reconnected through our mountain ranges and across our valleys. And for caribou herds to reconnect, our fractured landscape must be reconnected. It will be a long time before we can repair the damage that we've done, but let's start today by ending the destruction of caribou habitat.
Unbelievably, the federal Environment Ministry are dragging their feet on caribou habitat while herds disappear. They still haven't even managed to figure out just how much of the critical caribou habitat is protected, despite losing a court case forcing them to develop a recovery plan in 2014.
Please send a message today to Environment Minister McKenna demanding she order all critical mountain caribou habitat protected.
Header photo by Bill Swan, bottom photo by Tim McAllister.